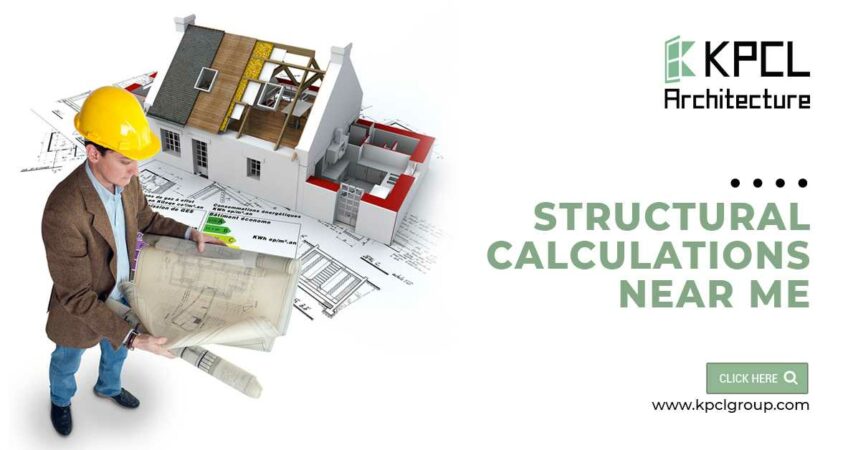 # Structural Calculations
Have You Ever Seen A Structural Engineer? Do You Know What They Do? Structural Engineer, as the name suggests, are those people who specialise in the structure of a building. They design, plan, and observe the construction of new buildings and bridges. I'm assuming you are planning to start a construction project, and you have heard of "structural calculations", and now you have questions like, can I do my own structural calculations? Or do I need structural calculations for a house extension? These smart engineers can come in handy. They can save important time and money in ways you cannot even imagine.
That's why you have to get introduced to a structural engineer before you start your project. You might also have questions like, how can I do structural calculations near me? What do the structural engineer calculations cost? Then do not worry, I assure you are in the right place.
In this article, I will inform you of everything you need to plan before you start investing your money. I will also be answering general questions about structural engineer calculations which people ask me during an interview.
# What Is A Structural Calculation?
It is an immensely detailed calculation, providing information to the owner about every aspect of constructions. It gives a full outline of the design and the building work to carry out. This calculation will take into consideration the resources required, the potential cost needed to complete the project, structural calculations examples include the foundation to be dug, highlights the risk factors, and many more. The report is created by a professional structural engineer.
# When Do You Require Structural Calculations?
Not every home improvement or construction requires these calculations. But any project that requires alteration of the structure of the building or requires building control approval will need calculations with the help of the expertise of a structural engineer.
Let me provide some examples. You will need structural calculations for a house extension, also for loft conversion structural calculations need.  And if you are having a basement you will need a structural calculation.
However, it is important to note that homeowners will be responsible if structural engineers don't complete any structural calculation before the construction begins. Here is the list of things that require a structural calculation.
Modifying windows and doors
Building an extension in the house.
Installing solar panels
Loft conversions
Removing internal walls
Removing a chimney breast
# Who Arranges Structural Calculations?
It is always an advantage if you have a reliable, professional structural engineer. You can arrange everything by yourself. Then the entire process becomes much easier and it saves a lot of money. However, if you have someone who isn't a professional or reliable one then the entire process might seem like an eternity and costs you thousands of pounds.
So it's better to look for a tradesman, Recent research has shown that only because of not finding a reliable tradesman, many homeowners delay or completely stop the thought of home extensions or improvements. That's why you need to make personal recommendations.
It will always be the best choice to choose someone from the recommendation of a good friend or a reliable person. If you are looking for, "structural calculations near me?" you can research calculations online. There are plenty of sites online, structural engineer calculations online you have to do your research to find the right one for you. Accepting an offer from someone approaching you out of the blue will surely not be the right decision.
You shouldn't be shy asking for a reference, and calling them, and taking information about the tradesman, this will save you in the long-run. Another reliable option would be to look for structural engineering firms in London, engineering consulting firms, and also structural engineering consultancy.
There you can select engineers based on their experience. The higher the years of experience the higher the reliability and higher the cost.
# How Much Should Structural Calculations Cost?
It is cost-related questions that have been most commonly asked by people. People ask me questions like how much will it cost for structural calculations near me? It is not possible to provide the exact range of money required to complete the task because it depends on the type of engineer and the type of construction.
If you are going to hire an experienced structural engineer then they will charge you a lot of money hourly. For example for an average structural engineer, you have to pay him or her 45-90 pounds per hour or higher depending on the location. Some engineers charge differently. They charge per visit. If the visit is hours long, then they switch to hourly pay. The client "which is you" has to pay this amount.
# How Do You Calculate Structural Design?
The engineers have calculations software, where they use different methods, mathematical models, structural drawings and calculations,  to investigate the stability, strength, and rigidity of the structures built. They do structural analysis and design accurate structures, which can withstand all the applied load without failure throughout its expected life.
The concept design proposals from the structural engineering calculations might include the foundation plan, the frame system, This is for steel beams, structural steel calculations, structural oak beam calculations, structural column size grids, structural beam calculations, and more such detailed planning which only a structural engineer will understand.
# Why Structural Calculation Is So Important?
It is important to remind the homeowners that structural calculation is a legal requirement. It is a must to make the structural calculation if needed, otherwise, they aren't meeting the building regulations. This may also result in stopping the work in the middle.
To conclude, a structural calculation gives the homeowner the confidence they need to start their home improvement project. It helps reduce the likelihood of restricting the cost within a budget and finishing the project on time. That is because they ensure that the right type of materials, in the accurate quantities, order before they need on the job.
Finally, if the reports do before starting the project, the owner assured about the safety and can handle any mistakes made in the middle of the work because of the awareness. I hope this article about "structural calculations near me" provided you with all the information you needed about It.
(Next Post: Interior And Exterior Design Services Near Me)