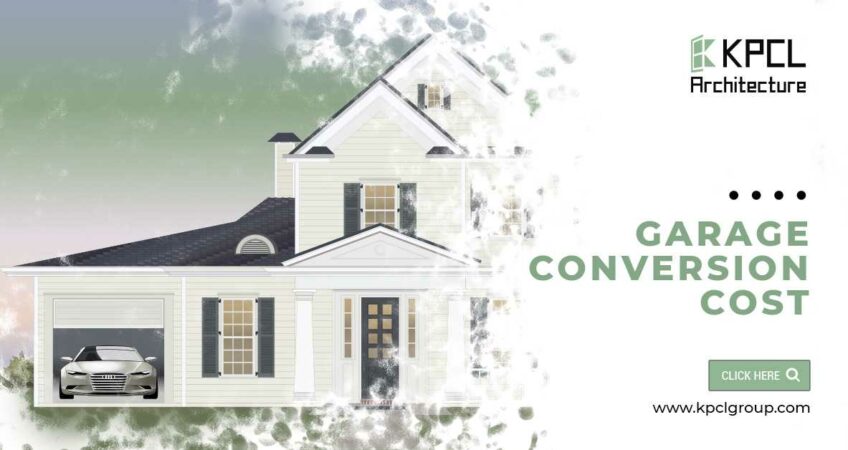 # Garage Conversion Cost
Nowadays, house owners are realizing that upgrading their current house is cheaper and more profitable than buying a new house. And garage conversion is the best way to add value to the homes. Because garage conversion is the quickest and the most affordable way to add living space to a house. If the garage conversion is nicely planned then the new part or new rooms will perfectly mix with the whole house. The attached garages are mostly used for large families or even luxurious kitchen. Thus converting a garage plan should be carefully assessed. We will be discussing the cost of garage conversion, how it is done, and everything related to it. In this article. Hope it helps you.
# How Much Does It Cost To Convert A Garage Into A Room?
The cost of the garage conversion depends on different factors. For example the complexity of the job, the size of the space, and what kind of room you are planning to convert it in. A garage conversion is said to be profitable as the price needed to convert the garage is relatively less than what your house will e worth after conversion of the garage is completed. The prices may increase if you have to run wires or pipes from existing installations or even if you hire a tradesperson to install power supplies or new plumbing. And adding a toilet or sink to your new space can also add a thousand or more dollars to your overall cost of garage conversion. Some other factors can change the overall cost.
The distance between the household and the garage. If it is a detached garage conversion then additional power supply and plumbing will be needed. Also, add the possible digging cost to the overall cost.
There are many jobs involved from bricklayers to gazers or plasters to painters. So you may need to employ a plumber or electrician.
So how much does an average garage conversion cost?
It depends on the size. The garage conversion cost per square foot depends on the location of the house. Still, here is an  average garage conversion cost shown below:
Average-sized :
Integral garage  £400 per m² – £700 per m² high end.
Attached garage £750 per m² – £1,000 per m² high end.
Detached garage £1,000 per m² – £1,600 per m² high end.
# Is It A Good Idea To Convert A Garage.
Well, this is quite a common question that comes into everyone's mind before they want to convert a garage.  Yes, it is a very good idea of converting a garage because you may need an extra room in your house.  Maybe to make an office room or if you want a fitness room for the daily workout.  It is a good idea also because it is very easier and less expensive than buying a new house.
One of the best things, if you are converting a garage, is that you can get extra space to work in a faster and inexpensive way.  Though it may take time to convert the garage, still when the job will be done it will feel even more worth it. And about the overall cost, it may increase a bit if you add installation, adjust the electrical system, and making sure if the garage has any way to be heated. But still, the overall cost is less compared to buying a new home or making an addition to your home.
That is because when you are converting a garage, you will be working with your existing structure whereas buying a new home or making new addition in your house will also add the cost of pouring a new foundation and building new walls.  If you have an attached garage then you may break the wall between your house and the garage to make your room larger though it would be more disruptive to the rest of the house.
But some people may have disadvantages in converting their garage as it reduces the amount of storage space. Thus you can't park your cars or even store things like the lawnmower, bikes yard tools, etc.  Converting a garage will also make it hard to see your house. As some people prefer houses with garages to park their cars or store their things. But if you do not have any plan to sell the house soon then you can convert your garage if it seems beneficial for you.
# Do You Planning Permission To Turn A Garage Into A Room Uk?
Garage conversion planning permission is not required for converting garages in UK houses providing that the work is internal and does not involve expanding your building so your house should look almost the same at garage conversion before and after times. Another condition may also be required that is the planning permission needs the garage to remain as a parking space. In such situations, one needs to apply for permission to vary or remove the condition.
# How Much Does It Cost To Convert A Garage Into A Kitchen? 
Here is a table below to show the cost needed for each thing in the kitchen during conversion:
| | |
| --- | --- |
| Kitchen Appliance/Unit | Average Cost Per Unit  |
| Fridge/freezer | £600 |
| Cooker | £450 |
| Washing machine | £350 |
| Dishwasher | £300 |
| Tumble dryer | £400 |
| Laminate worktops | £18-£35 per m2 |
| Solid wood worktops | £65-£110 per m2 |
| Granite worktops | £150 per m2 upwards |
# How To Do Garage Conversion?
One needs to have some garage conversion ideas and think about a few factors before doing the conversion of the garage.  Here are some factors listed below:
Designing your space: it depends on your budget whether you want a luxurious one or a simple one. So design your garage by an architectural designer as per your budget and then take the next step.
Planning permission: it is needed if you expand your house or if you want to change the external appearance significantly such as big changes to the windows.
Building regulations: for simple projects, the building notice route may be enough but for a more complex project, you will need a structural plan drafted. Then your conversion of the garage will be confirmed in the registrations.
Key works: you will need a clear view of what can you face in the future. So here are some considerations:
Floor slab.
Infilling the door.
Wall insulation
Roof insulation.
Heating and electronics.
Garage conversion cost depends on various things. Whether you want a luxurious new room or a simple room. The size of the garage also matters. And is it profitable? Well, it depends on you completely. Because if you have any plan to sell it shortly then you are advised not to do garage conversion. But if you are planning to live here for a long time then it is the fastest and cheapest way to expand your housing space.  Hope you read the full article and are clear about the garage conversion cost.
(Our Next Post: Best Garage Conversion Builder Near Me)