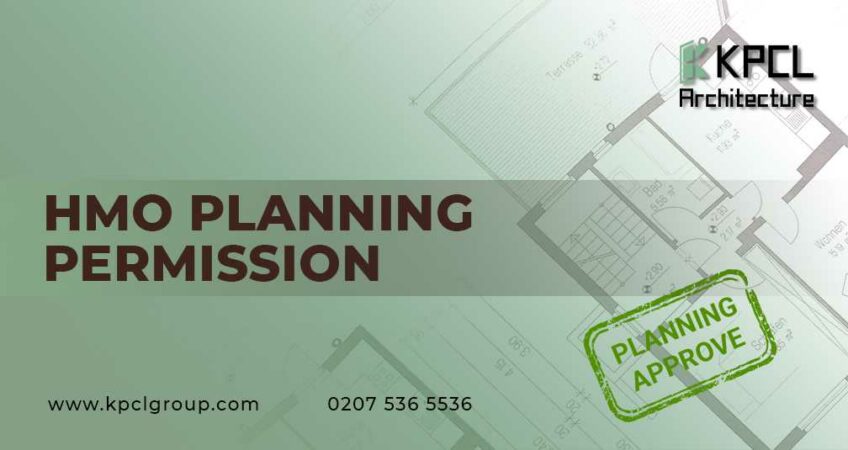 # HMO Planning Permission
HMO stands for houses in multiple occupations. HMO is the planning permission needed to take for houses in multiple occupations. A house in multiple occupations is where three tenants share the same washroom, kitchen, rooms in the same house even though they are not related to each other. There are many rules and policies one must follow for having HMO planning.
There are two types of HMO planning permission, one is c4 HMO planning another is sui generis HMO. In this article, we are going to explain everything about planning permission for HMO and answer different kinds of frequently asked questions.
Let's discuss the types of HMO:-
1. C4 HMO Planning
It is a small house shared by 3 or 6 unrelated people as their own house. They also share basic amenities such as a bathroom or kitchen. It is a special used class where all HMOs can't have more than 6 tenants.
2. Sui Generis HMO Planning Permission
A shared house where 7 or more people can live as their main residence even though they are not related. They also can share their basic amenities such as the washroom or kitchen.
# Fees And Charges:
There is a Cost for HMO planning permission To get the HMO License, one has to pay in two stages.
The Stage 1 fee must pay when you make the application for the application process costs.
The Stage 2 fee must pay when you receive the "notice of intention to grant a license". Stage 2 fee must pay within 14 days of this notice and it will be a condition of the license that this fee payment.
Higher Rate New Application - New application for a one-year license where the HMO has been operating unlicensed for more than 12 weeks
£450.00
£800.00
£1,250.00
Standard New Application –

A new application for a one-year* license where:

i) The HMO was acquired and/or began operating as an HMO within the previous 12 weeks; or

ii) The license expired before a valid renewal application was completed; or

iii) Change of existing license holder.

*May be eligible for longer license in cases of  i) or iii) if license holder holds other HMO licenses with us and all relevant criteria are met at the time of application

£450.00
£605.00
£1,055.00
New application – Two-year license where all eligibility criteria are met
£450.00
£205.00
£705.00
New application – Five-year license where all eligibility criteria are met
£450.00
£190.00
£640.00
Standard Renewal - Renewal of a license
£450.00
£95.00
£545.00
# HMO Planning Permission Rules and Regulations:
There are some rules that everyone needs to follow:
If the property is let to have 5 or more tenants in more than one household, some or all of the tenants share washroom, bathroom, or kitchen facilities and at least one tenant pay the rent, then the property will be considered as a large HMO and will need a license.
There is a long-established requirement to obtain planning permission for most large HMO proposals, that is those residential properties with typically 7 or more unrelated occupiers that share basic amenities washing, toilet, and kitchen facilities.
It is not necessary to obtain planning permission to start using a smaller house or flat on a similar shared basis by up to 6 unrelated occupiers. In the absence of planning restrictions, many former family houses have been converted to shared rented accommodation.
# What Wille Happen If You Don't Have any HMO Permission?
If someone does not have the correct planning permission HMO and the person is operating an HMO under the definition of HMO planning guidance and legislation, then this is classified as in "BREACH OF PLANNING". It means the failure to obtain planning permission or comply with the details of permission. A planning breach in itself is not illegal and the council could permit a backdated application where planning permission has not been sorted out yet.
Still, the council can issue an enforcement notice requiring things to make them as they were before. A local planning authority can also serve an enforcement notice when they consider planning control rules have been broken. It is illegal to disobey an enforcement notice and this something for which can be prosecuted in a court of law.
# Is Planning Permission Required An HMO?
If you are operating a large HMO then you need planning permission. So any HMOs with more than 7 people need planning permission and their location does not matter. It is a permitted development right to move between C3 to C4 classes and back again.
# Does a 6 bed HMO need planning permission?
The HMO where 6 people live in one property know as SUI GENERIS. This type of  HMO normally needs Planning permission and the new rules of HMO planning permission 2020 that have been published lately do not apply any changes in this.
# Can you Turn Any house Into HMO?
Everyone has a question in their mind, do you need planning permission to turn a house into an HMO? Yes, you can turn your house into HMO. And what's more interesting is that you do not need any planning permission when converting your house into an HMO property. But if convert your house into an HMO, then the local authority will visit it within 5 years. And to find if there are any issues they will carry out a housing health and safety rating system.
# Who Needs An HMO article?
People with large HMO that is if there are more than 7 tenants who form more than 1 household and share all facilities needs a license.
 # How Long Does An HMO License Take?
If you have provided all the information they want then the application will be processed within 8 weeks.
Nowadays, every country has taken strict steps about HMO Planning Permission. See if you have all the things that are in the HMO Requirements. Read all rules, regulations, and policies before converting their property into HMO. And make sure you have a license if you are renting an HMO. Hope this article helped you in expanding your knowledge about HMO permission Planning.
(Our Next Post: Cost Of Garage Conversion Uk [2020])