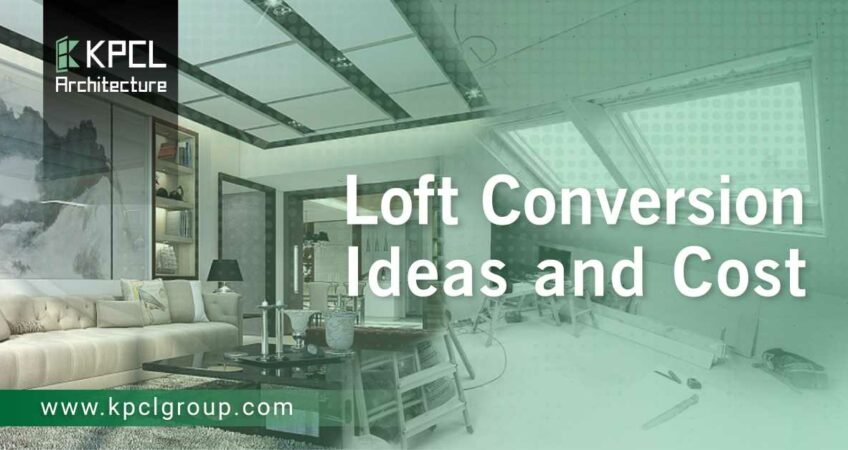 # Loft Conversion
Who wouldn't want to increase the price of their property? Then there is no better way than getting a Loft Conversion done. A Loft Conversion can help you add as much as 20-30% to your projects totals cost. Recently, Loft Conversion has been very popular among the landlords as it adds extra room and higher market value, both to their properties. Loft Conversions can be categorised into a few types depending on the roof and sloping of the loft. Their total cost of construction also varies from one to another. There are certain rules to follow in order to get a Loft Conversion done.
 # Conditions For Loft Conversion:
Before planning your Loft Conversion, one thing that you might consider is 'Can my loft be converted?' There are certain things you should know for your conversion.
1. Head Height Measurement
Before Planning your Loft Conversion, you have to be sure that your lofts head height is enough for the conversion.  The minimum head height should be about 2.2 metres or more as set by the Building Regulations.
2. Structural Stability
Constructing a Loft Conversion not only adds extra space but also adds extra weight on your building's structure. So, it is crucial to check whether the building can take the extra loads of the extension.
3. Checking The Roof
The roof is one of the factors you should check before your Loft conversions. The cost of Loft Conversion depends somewhat on the roof type.
4. Space
The space of your loft should be your prime concern as you would not want to spend money on something that you can not utilise properly. Ensuring enough space would help to make your space look more organised.
5. Building Regulation And Planning Permission
While starting your Loft conversion, you might have a question whether you would require a Planning Permission or a Building Regulation Approval. Well, there are some cases which require planning Permissions and some don't but a Building Regulation Approval is always necessary
# Do I Require Planning Permission for Loft Conversion?
The Loft is already a part of the Permitted Development Rights. Thus it doesn't always require Planning Permission. But in case of some infringements of rules given by Building Regulations, you might need to apply for Planning Permission!
The cases when your Loft Conversion would fall under Development Rights and does not need Planning Permission are,
The loft conversion does not surpass the highest part of the current roof.
There are no verandas, raised platforms or balconies in the loft conversion.
The construction materials for the loft conversion are similar to that of the original construction.
Any side-facing windows must be obscure glazed and at least 1.7m beyond the ground.
Your property is not set in certain entitled areas, including National parks, Places with Natural Beauty, conservatories, and World Heritage Sites.
A roof extension, except hip-to-gable extensions, must be established at least 20cm away from the original eaves.
The outer wall of the original house and the roof extensions should be of the same level.
The new loft space should be 40 cubic metres for terraced houses and 50 cubic metres for detached and semi-detached houses or less but cannot extend.
The loft conversion doesn't surpass the plane of the prevailing roof slope at the facade of the house.
Now, after you know what is required for a Loft Conversion, a question that arises in your mind is 'How much does a Loft Conversion Cost in 2020?'
Now, the costing of a Loft Conversion depends on various factors like the Types of Loft Conversion, the area you are building in, the Duration of your project would be finished or the Complexity of your project.
# What Is The Party Wall Agreement?
The wall or fence at the boundary of the properties of two different owners is known as Party wall. The Party Wall etc. Act 1996, ensures the permission regarding using your neighbours concerning property, providing the interests of your neighbour. So, if you are planning an extension that concerns your neighbours' properties, you need a Party Wall Agreement.
# Types Of Loft Conversions And Ideas:
1. Dormer Loft Conversion:
This is the most popular Loft Conversion type. A Slopping Roofed House is most suitable for Dormer Conversions. This is so popular for various reasons. Firstly, such Conversions can add an extra headspace and can be used for versatile purposes. Moreover, you do not require Planning Permission for Dormer Conversions. The total cost of a standard dormer conversion cost may be within £25,00 to £35,000
Loft Conversion Ideas: If you are planning to build a master bedroom or maybe a smaller bedroom with a Jack and Jill bathroom, a Dormer Extension can help you add the shower fittings of standard height. Or you can get a Dormer Extension for enabling Sunlight and wind through the roof or can designate the area as a playroom for your kids. Moreover, Building a Dormer loft bedroom is very trendy nowadays.
2. Roof light or Velux Conversion:
In roof light conversion, no changes are needed to be done to the structure of the building. Thus it is a lot cheaper Loft Conversion Ideas. It is very useful if you want to incorporate natural light within your construction. It just requires adding skylight windows, flooring and adding a staircase for making the space habitable. The Total Cost of roof light loft conversion cost or Velux loft conversion cost can be £15,000 to £25,000.
Loft Conversion Ideas: The Roof light conversion can give you a lot of hidden storage space. So, if you want to store something, you can as well make space well ventilated through such conversions.
3. Hip to Gable Loft Conversion:
Hip to gable conversions is suitable for detached or semi-detached houses with side sloping roofs or bungalows. It also doesn't need Planning Permission usually. It may cost £30,000 – £40,000 for total construction. Bungalow Loft Conversion cost might be a bit more expensive than general as it requires special expertise.
Loft Conversion Ideas: A Hip to gable conversion can add space in your living space as you can turn it into a customisable bedroom accompanying with bathroom. If you want further maximisation, a Hip to gable conversion along with a rear dormer extension can help.
4. Mansard Conversion:
Such conversions may extend throughout the whole roof length. But they might require Planning Permissions. Mansard Conversions change the sloping of the roof and use the roof space according to your desire. The construction works are generally higher than other conversions. It is also comparatively more expensive than other types of conversions but would also add a higher price value to your property. The cost could be £45,000++.
Loft Conversion Ideas: A Mansard Conversion usually can give enough space for multiple rooms. Generally, you can add bedrooms and bathrooms along with Juliet Balconies if you need.
# Why Loft Conversion Cost Increases?
Your main aim while getting any Loft conversion work done is the price. You might be looking for Affordable Loft Conversions; there are a few things you should know.  Some of them are,
The construction price varies according to the Property Market of a certain area. If you are planning constructions in an area with higher real estate values, the materials cost, labour cost and building site access are also high resulting higher Conversion costs.
Numerous Party Wall Agreements can higher the cost as well as the time for completing the task.
If you are planning a complex structural change in your conversion, then you might require more skilled workers and equipment, which would increase the Loft Conversion Cost.
The Structure and Age of building might also increase the cost as major structural changes are needed to be done to the infrastructure like increasing the head height, adding load-bearing beams and joists etc.
If you are willing to finish the Loft conversion in a short time, you might also need to spend a bigger amount of money. Quicker constructions mean higher labour and wages, which would cost higher than expected.
# Required Fee:
If you want smooth execution of your Loft Conversion, you would surely want to hire the Best Architectural Designers and Engineers. The Service cost is something you must be worried about.  Here's a brief guide of the Professional fees you need to spend.
# Loft Conversion Design Cost.
Your first question might be 'Why do I need a Loft Conversion Design?' or 'Can I draw my own Loft Conversion Designs?'
Firstly, a pre-drafted design helps you visualize the whole setup in a more vivid way and you can do any alterations beforehand without any extra hustle.
Then, if you are not well aware of the building regulations and CAD, you might end up drawing wrong drawings and thus losing your Building Permissions in the first attempt! So, it is better done by an Expert!
The Exact price of The drawings can only be determined after you consult with an Expert. The cost could be anywhere between £900 to £2,000. At Keystone Properties & Consultant Limited (KPCL) Architecture, you can consult some of the Best Architectural Designers in London and discuss your plan.
# Planning Fees.
Some Loft conversions might need Planning Permission and the cost fee is determined according to the extent of work. But all conversions need a Certificate of Lawfulness from your council which might be around £100.
# Party Wall Fee.
A party wall fee between you and each of your concerning neighbour might be around £700 to £1500.
# Protected Species Agreement.
If there is a possibility that your loft has a housing of Bats, you might need to conduct a survey and get a Mitigation Licence. The survey and licence might cost around £400 to £600+.
# Building Control Fee.
As you always need a Building Regulation Approval for your Loft Conversion, you need to pay a fee of around £700 – £800+ as the fee. Loft Conversion can cost you a significant amount of money and time. So, it is best to start your work very wisely. Keystone Properties & Consultant Limited (KPCL) Architecture is your one-stop place for Architectural Problems. Visit us and discuss your vision with our agile team of professionals.
(Our Next Post: Loft Conversion Cost Guide for 2020)